Browsing articles tagged with " Shopping"
OpenCart is an open source PHP Shopping Cart. A robust e-commerce solution for Internet merchants with the ability to create their own online business and participate in e-commerce at a minimal cost.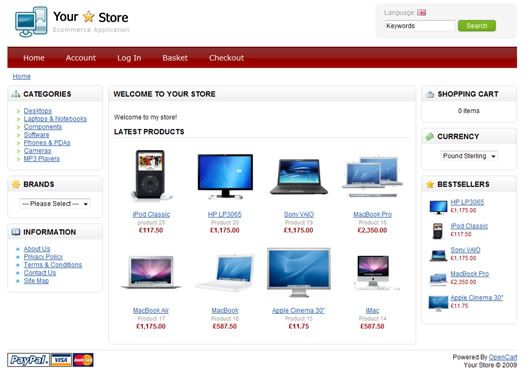 OpenCart is designed feature rich, easy to use, search engine friendly and with a visually appealing interface and a complete online solutions for your online bussine.
OpenCart can be installed on any web server running Apache, PHP 5, MySQL.
Website: http://www.opencart.com
View Demo

SimpleCart(js) is a simple paypal shopping cart in under 11kb that you can setup in minutes. It uses cookies to keep track of the items in the cart.
SimpleCart(js) doesn't require any databases or programming knowledge. You simply need to know some basic HTML and have the ability to copy and paste. However, it can easily be expanded to use databases or contain more advanced options. It's lightweight, fast, simple to use, and completely customizable.
simpleCart Website
simpleCart Demo