Browsing articles tagged with " Web Application"
AjaXplorer is a Free PHP File Explorer to manage your files remotely on a web server without FTP. Its rich client layout and actions make it accessible to any end-user for a variety of purposes: file management/sharing, photo gallery, code browsing, etc.

Read the rest of this entry »

TypePad Motion is an Open Source Micro-blogging Application written in Python using the Django framework. This Free tool is best way for building online communities where people can share rich media objects with their friends.

Read the rest of this entry »

MediaCore is a Free open source audio, video & podcast publishing platform built for organizations and users, who wish to distribute media in a variety of formats on their website while maintaining the ability to control the user experience. It supports many media formats including FLV, M4A, MP3 playable via the integrated FlowPlayer.

Read the rest of this entry »
Atlas is an Open Source PHP Code Generator. Atlas allows manage configurations, this will be able to work with several projects. In order to generate a configuration it is verified if its data base is correct.
Generate models, views, controllers, and internacionalizate your code. In all code you generate it make debug logs for your new code.
Read the rest of this entry »

TomatoCMS is an Open Source Content Management System based on the popular Zend Framework, 960 Grid library for the site layout.

Iconizer is a free web based icon creator tool. This Free icon creator is very useful for web designers & developers to re-color icons in few clicks.

Open System Architect (OSA) is an Open Source Application used for modeling a system. Open Sytem Architect currently supports data modeling (physical and logical) with UML in the works. The free factor makes OSA particularly interesting for students but OSA is powerful enough to compare favorably with products costing thousands of dollars.
A Free Search Engine Optimization (SEO) Toolkit from Microsoft to help improve the volume and quality of traffic to your web site from search engines.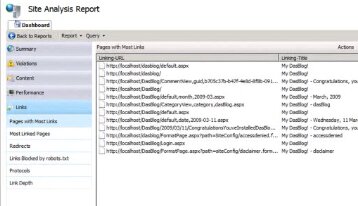 The IIS Search Engine Optimization (SEO) Toolkit helps Web developers, hosting providers, and Web server administrators to improve their Web site's relevance in search results by recommending how to make the site content more search engine-friendly.

Satchmo is an Open Source Ecommerce Shopping Cart Software. This Free Shopping Cart Software originally designed in Python to try to overcome some of the shortcomings of PHP. Satchmo now is using the Django web application framework. It includes many features such as PDF invoice generation, automatic thumbnail generation, inventory tracking and a whole lot more.


Create Flow Carts & Professional Diagrams Online with LucidChart. Creating attractive flow charts, org charts, and more for the web or print has never been so fast and easy. There's no need to download any browser plugin which you can start customizing your flow chart directly.