Browsing articles tagged with " Web Application"
Klok is a Free AIR Application for Personal Time Tracking. Your time is your product. Every minute you spend working that goes unaccounted for is like giving away your product for free. Tracking your time accurately is essential to staying profitable.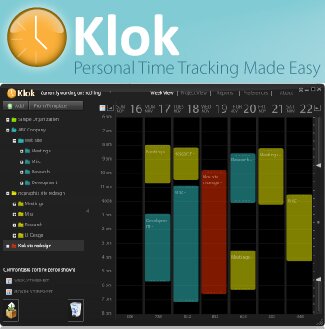 In addition, knowing how much time you spend on past projects, can allow you to better estimate future projects. Do you know how much time you spend in meetings? On the phone? Promoting yourself? Making sales calls?
Keep track of anything with Klok's simple work timer and visual display of how your days "fill up".
Website: http://klok.mcgraphix.com/klok/

Exhibit is an Open Source Software with which you can Create Data Rich Interactive Web Pages with ease. Exhibit lets you easily create web pages with advanced text search and filtering functionalities, with interactive maps, timelines, and other visualizations.
Exhibit is a three-tier web application framework written in Javascript which makes it easier to show number of records on maps, scatter plots, etc in a beautiful interactive way.

CSS Round is an online application to Create Beautiful Rounded Corners. You can specify and define your own options for the CSS like corner radius value, round color, background color, text color and size of round content you want. You can specify the text if you want before generating the rounded corners.
Website: http://www.cssround.com
TypePublish is a user-friendly, open-source CMS and application framework. It is a PHP/MySQL-based website content management system. It is ideal for small-to-medium businesses who want to set up and manage their own websites. It's also perfect for web developers who want to build fast and elegant websites and online applications on behalf of their clients.
HtmlBox is an Open Source cross browser interactive HTML / XHTML textarea based on the jQuery library. The integration of HtmlBox into Content Manegement Systems, Forums, Guest Books, Contact Forms is as easy as a child's play.
CoolClock is an open source javascript based Analog Clock. Its easy to use and It can be easily customized according to your needs. It does not use Flash.
CoolClock requires canvas suport therefore at the moment it works best in Firefox 1.5+ or Safari. It can work in IE via the use of ExplorerCanvas however in IE it refreshes slowly, doesn't render as nicely and the second hand decoration is disabled due to a rendering glitch.
CoolClock is published under a BSD Open Source License that gives you the freedom to use it pretty much however you want, including for commercial purposes, as long as you keep its copyright notice.
Website: http://randomibis.com/coolclock/

ScreenToaster is a free online screen recorder which allows you to easily record screencasts, training lectures, tutorials and demos. You can record your screen in one click without any downloads. It is compatible with Windows, Mac OS X, Linux. You can also share videos on the Internet in Flash, embed them on blogs/webpages or send them by email.
Features
No download required
Cross platform supported
One click recording
Subtitles & thumbnails supported
Video Tags
Stream videos
ScreenToaster is optimized to run on Firefox 2 +, Internet Explorer 7 +, Chrome, Opera 9 and Safari.
Website: http://www.screentoaster.com
View Demo: http://www.screentoaster.com/watch/demo

ecoder is an open source web based code editor written in PHP and JavaScript, which includes real-time syntax highlighting, a file browser, file uploader, and tabbed system to allow multiple files to be edited directly on the server at the same time.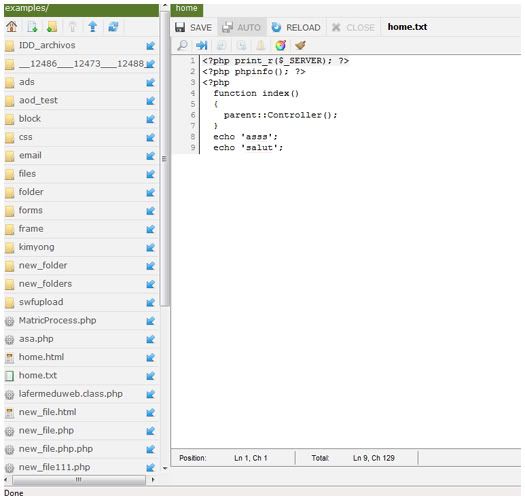 ecoder is in its testing phase… a beta product for now but I can see a good growth for ecoder.
Website: http://ecoder.gmeditor.com/
Download: http://sourceforge.net/project/platformdownload.php?group_id=251009
Claros inTouch is an Open Source Ajax Webmail and IM communication suite with key features. It is an open source web application which features built in spam protection and instant messaging capabilities together with web 2.0 technologies.
ajax im is a browser-based Free Browser Based Ajax Messenger Client. It uses AJAX to create a near real-time IM environment that can be used in conjunction with community, intranet, and social websites.
No refreshing of the page is ever needed for this "web application" to work, as everything is updated in real-time via JavaScript.
Website: http://www.ajaxim.com
Demo: username: test and password test